Description
Remove Leaves, Dirt, And Debris From Your Pool!
Are you looking for a perfectly clean swimming pool this summer?
This vacuum cleaning tool is perfect for cleaning a small swimming pool, spa, pond, and hot tub, etc.
This is the Best pool vacuum that quickly collects underwater debris without bulky hoses, electrical cords, or requiring connection to a pool's filtration system. Also, works great as above ground pool vacuum for the large leaves that may be floating on your pool. 
The untethered, submersible swimming pool vacuum connects to any standard pool pole and weighs less than 2 lbs., providing optimal maneuverability.
Its internal high-flow pump quickly removes detritus from pool walls and floors, cleaning up to 1,171' sq. per hour.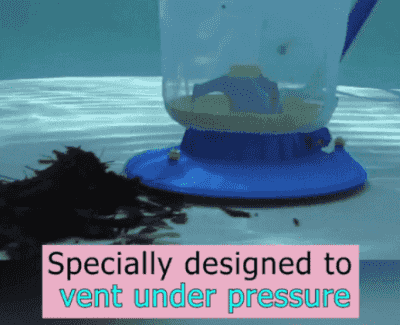 FEATURES
Simple design and no tools required to install. Fits for any standard retractable pole

Suitable for cleaning the small swimming pool, spa, pond, and hot tub, etc.

Comes with quick hose connector, easy to connect with any standard garden hose.

Specifically for removing large leaves, dirt and debris

Made of premium and high-quality material, which ensures the maximum durability

15-inch diameter vacuum with a handle made of durable ABS

Four multi-directional wheels aid in easily maneuvering the vacuum along the pool floor.

The underside features 8 high-pressure water jets and 4 multi-directional wheels

The pool vacuum cleaner set fits standard garden hose and standard 1-1/4 telescopic pool pole, sold separately
SPECIFICATIONS
Material: ABS
Length: 25.7cm / 10.1in
Net weight: 400g/14.11oz
PACKAGE INCLUDES
1 x Pool Vacuum Cleaner with Brush and Mesh Bag
1 x Swimming pool vacuum handle
1 x Quick Connector
1 x Water Inlet
Payment & Security
Your payment information is processed securely. We do not store credit card details nor have access to your credit card information.